Spotlight on Staff: Earth Scientists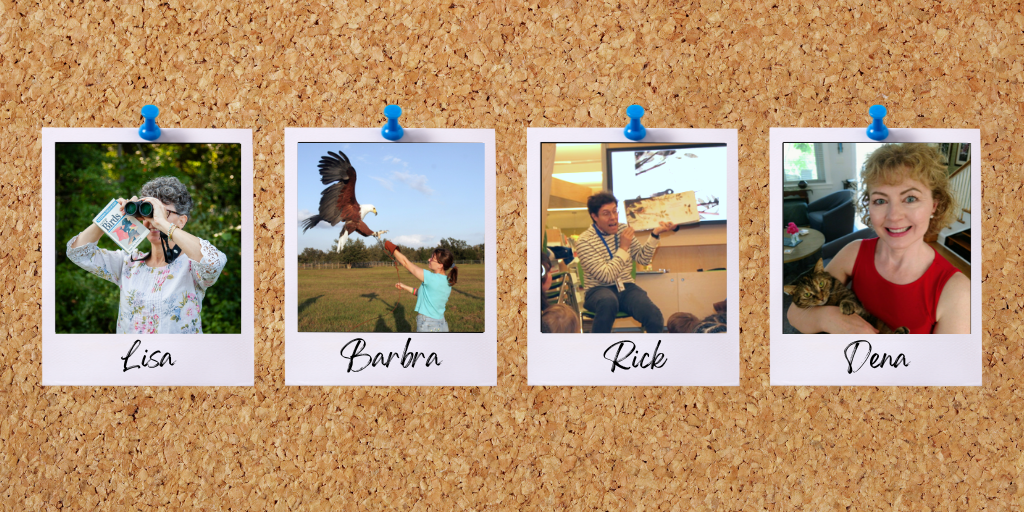 Our staff are a talented bunch, and as we continue discovering their special skills to share on our blog, we noticed many folks at HCPL are passionate about science and the natural world. From birding to animal training and conservation, people who work at your library are knowledgeable about nature. Read on to learn more about our talented team members.
LISA KROLL
In books and on podcasts, birders these days always name a "spark bird," the species that got them interested in learning to identify birds. Lisa grew up in a family of birders, though, so she can't remember a time when she didn't know the names of common backyard birds. Instead of a single spark, Lisa had a long immersion in nature and birding throughout her youth. As a kid, she loved to flip through her family's battered Peterson's Field Guide, despite the black-and-white pictures. She is also a life-long Girl Scout and spent many years at summer camp. As a camp counselor, she especially enjoyed leading nature walks and exploring various ecosystems with the kids to teach them to identify things in their environment. As a librarian, Lisa is well and widely read, and is especially happy to help people find a field guide to borrow. Never one to miss an opportunity to recommend a good book, Lisa notes that checking out different field guides from the library is a great way to find your own "spark," and preview the kind you might ultimately buy for you and your family to flip through again and again, as she did growing up.
BARBRA SALAS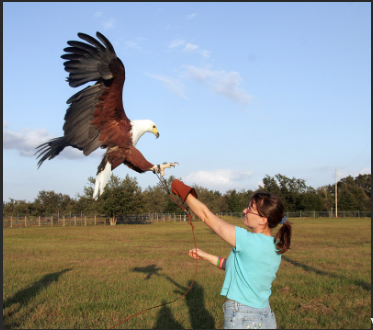 Coming to librarianship as a second career, Barbra's first passion was for wildlife conservation. She earned a B.S. in Biology, concentrating in Environmental Science. She volunteered extensively in animal-related fields, and eventually began a career as an animal keeper, working at animal care facilities in New York, Florida, and Virginia. She worked cleaning, feeding, and training animals from fish to eagles to sea lions, and provided them basic medical care and enrichment. She participated in conservation projects like gopher tortoise relocation and telemetry (using remote sensors to collect data), short-tailed hawk nest monitoring, and the purple martin nest project, among others. She learned a lot about animal behavior, observation, and training, and grew her public speaking skills during this time. She helped pilot a new animal experience and partnership at Disney's Animal Kingdom, and a program that brought animals to local children's hospitals on regular visits – achievements of which she is most proud. She continues her love of working with animals at HCPL through library programming, by participating in birdwatching census in her spare time (like the Great Backyard Bird Count!), and keeping up with Richmond Audubon.
RICK SAMUELSON
Rick has been birdwatching most of his life. Introduced to the hobby by his 3rd grade teacher (thanks, Mrs. Spears), he continued birding whenever he got the chance. In his library-life, he helped start our birding backpack lending program (which has been going strong for over seven years), and developed birdwatching stations at the Tuckahoe, Twin Hickory, and Varina libraries. Rick has presented numerous Birding 101 workshops at our libraries over the years and has also presented on birding to library staff both at both the state and national levels. He was featured in a 2021 American Libraries piece about how birdwatching programs grew in popularity during the pandemic. While Rick claims he is not the best birder you will ever meet, he is extremely passionate about encouraging others to find their birding love through programs at the library.
DENA ZUNDEL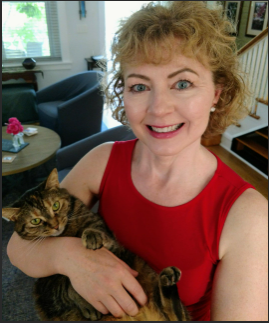 Dena has had the opportunity to help people in big and small ways over the course of her nearly 30 years in public libraries. But for the past nine plus years, Dena has also indulged in her passion for helping companion animals. She began volunteering with Henrico Humane Society (HHS) shortly after she adopted her first rescue pet, a sassy dog named Pepper. Within a year, she accepted a position on the HHS Board as the rescue's Volunteer Coordinator. Fast forward several years (and four more rescue pets), and she is now the organization's Foster Manager. HHS does not have a shelter yet, so they depend on fosters to pursue their mission of rescuing dogs and cats from across central Virginia and placing them in loving, forever homes. Dena enjoys connecting people with adoptable pets, providing resources to the community, and assisting colleagues with rescue-related issues. If everything goes according to plan, Henrico Humane Society will have a beautiful new shelter in the next few years. According to their research, they should be able to eliminate euthanasia of healthy adoptable pets in Henrico County approximately three to five years after becoming fully operational. Dena's career in librarianship and rescue work have allowed her to help and serve the community, and in her opinion, there is no greater calling in life.
Stay Informed
When you subscribe to the blog, we will send you an e-mail when there are new updates on the site so you wouldn't miss them.
Comments
No comments made yet. Be the first to submit a comment