Back-to-School Lunch Prep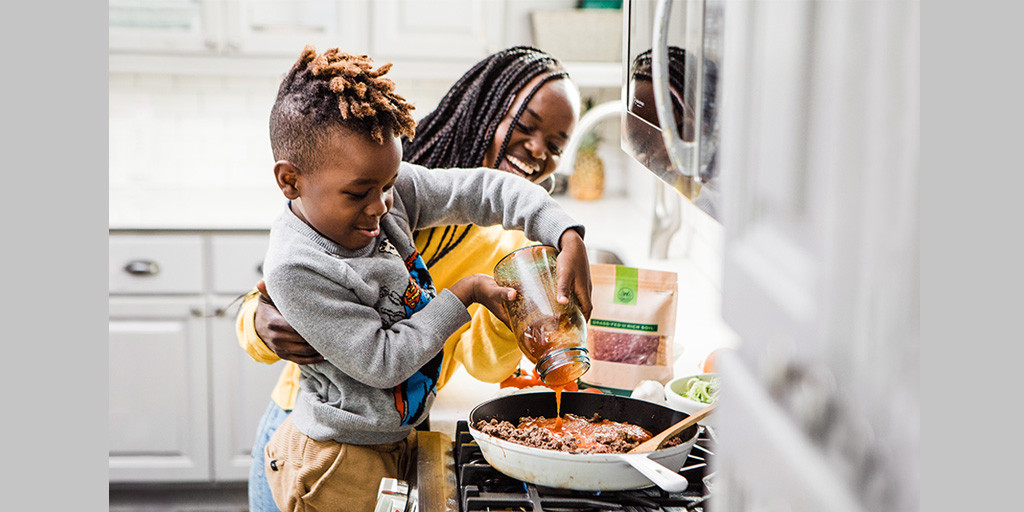 Kids are back in school and getting into the swing of new routines. Along with academics, nutrition is an important piece of the school year puzzle, and what better way to find meal inspiration than by checking out some cookbooks from the library? Prepping lunches in advance is a great way to save time during the week, especially if you're not a morning person. Make meal prep fun and easy and send your little ones off to school with lunches you feel good about. Not only will prepping lunches together encourage parental bonding and full tummies at school, but reading cookbooks can enhance mathematical and literacy skills too. Now that's some food for thought!
The library offers cookbooks for all ages, but you can find cookbooks for kids in the Children's nonfiction section. You can also chat with your local children's librarian if you're searching for specific cuisines. Below are just a few of the fun children's cookbooks in our collection:
COLLECTION
Cooking Class: Global Feast: 44 Recipes That Celebrate the World's Culturesby Deanna F. Cook includes recipes that celebrate cultures from around the world. The book ranks recipes by required skill level using a spoon system, from one to three spoons. And if you don't have access to a stove, or aren't ready for your child to assist with cooking on a stove, no problem! This cookbook also includes recipes such as Beans on Toast, Happy Hummus, and Caprese Salad where no stove is required.
Find cookbooks featuring your child's favorite films or games, like The Minecrafter's Cookbook. Or, if you prefer to cook with a familiar face, Disney Princess Tiana's Cookbook features Tiana from Disney's The Princess and the Frog and is filled with delicious recipes inspired by cuisine from New Orleans. Tiana shares two pieces of advice when it comes to cooking, "1). You're never too young to start learning your way around the kitchen. 2). Real ingredients are important, but one secret ingredient makes every dish taste even better: love."
1, 2, 3 Cook! My First Cookbook from Good Housekeeping is a great resource for teaching young cooks. The recipes are easy to read and the cookbook starts off with plenty of tips and tricks to learning and teaching kitchen safety. Clean! Plan! Prepare! It also includes helpful instructions on how to measure wet and dry ingredients and even how to crack an egg. Many of the recipes include food facts as well as jokes.
Look, I'm a Cook from DK is the perfect cookbook for a budding food scientist. Not only are its recipes in an easy-to-read layout, but it encourages the young chef to be mindful of all their senses when creating their masterpieces. What do you smell when you chop onions? What flavors do you taste in an ice pop? Can you hear when popcorn is done popping? Try tapping on uncut fruit to hear if it's ripe enough. See how the color of food changes when you apply heat. Be sure to eat the rainbow!
Here are a few additional cookbooks to help you and your little one(s) get started this school year:
Stay Informed
When you subscribe to the blog, we will send you an e-mail when there are new updates on the site so you wouldn't miss them.
Comments
No comments made yet. Be the first to submit a comment