It's Basic- Read and Discuss Stories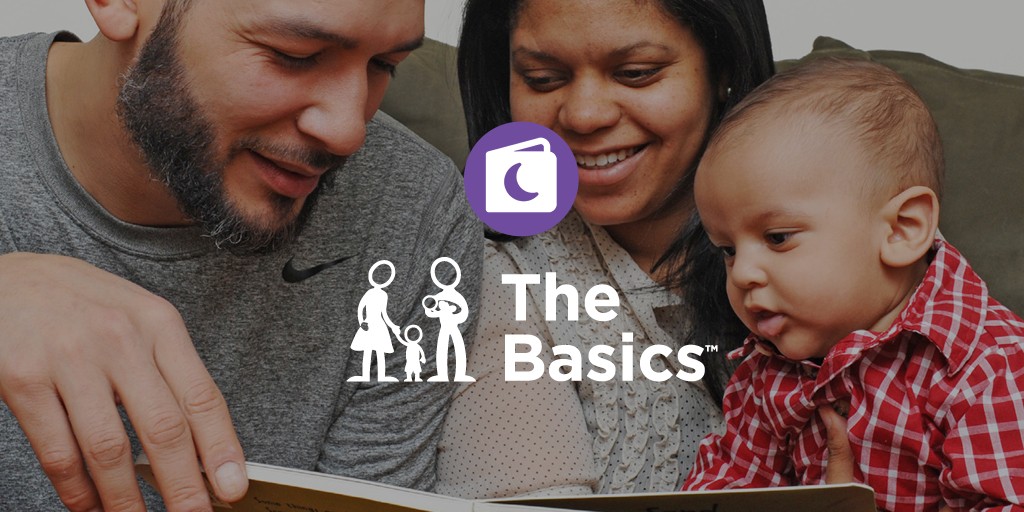 Reading is the one activity that can increase the bonds between parent and child, teach your little one about the world around them, and open their eyes to concepts they might not encounter every day. Read and Discuss Stories is the last pillar of the Basics. The idea is to make reading fun while your kids are young, and instill a love of reading that will persist beyond childhood.
Why Read and Discuss Stories
Reading and discussing stories develops a child's early literacy skills. Research shows that it builds reasoning and vocabulary, and helps to reduce parental stress while improving parent-child relationships. Just as important as reading daily, reading and discussing a wide variety of diverse books will increase your little one's vocabulary and introduce them to words they may not see in everyday life. So read often, read widely, and talk about what you're reading!
Tips to Read and Discuss Stories
Keep it Simple: Try short books with bright pictures.
Keep Them Involved: Let your little one hold the book or turn the pages.
Warm Up: Talk about the cover of the book- read the title, talk about the cover art. Ask your child to predict what they think the book will be about.
Have a routine: Bedtime is a great time to read together.
Re-Read: Toddlers learn through repetition. They will want to re-read their favorites over and over.
HCPL's Booklist to Read and Discuss Stories
The Going to Bed Book by Sandra Boynton
The Doghouse by Jan Thomas
Brown Bear, Brown Bear, What Do You See? by Bill Martin
No David! by David Shannon
Harold and the Purple Crayon by Crockett Johnson
The Gruffalo by Julia Donaldson
The Napping House by Audrey Wood
Check out the other posts in this series, as well as more early learning posts here.
You can earn prizes and track your reading progress as you practice Reading and Discussing Stories and other principles of The Basics by joining in our 1000 Books Before Kindergarten reading challenge. 1000 Books Before Kindergarten is sponsored by the Friends of Henrico County Public Library.
For more information on The Basics, visit www.thebasics.org.
Stay Informed
When you subscribe to the blog, we will send you an e-mail when there are new updates on the site so you wouldn't miss them.
Comments
No comments made yet. Be the first to submit a comment