Legal Research Resources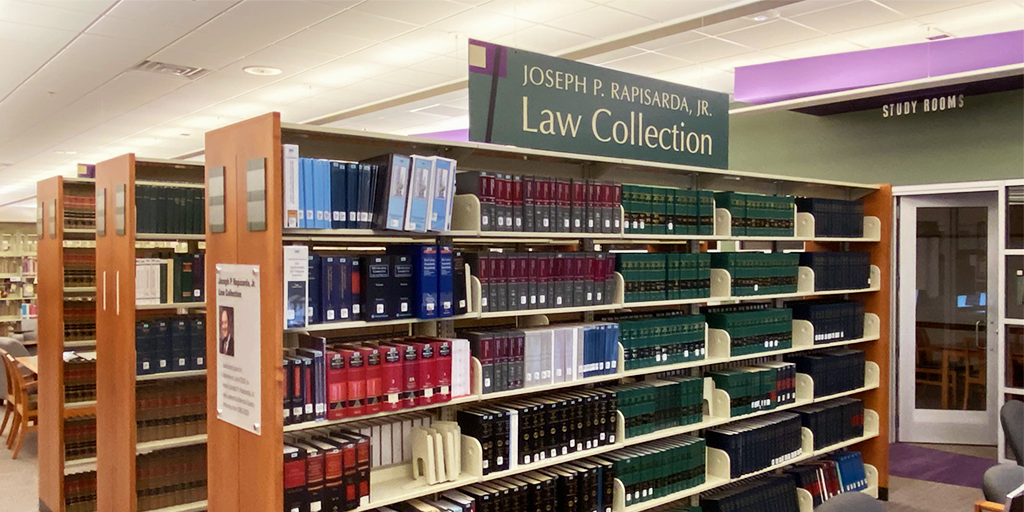 Did you know that Henrico County's public law library is housed at the Tuckahoe Area Library? In 2018, the law library moved from the Henrico County Courthouse and became the Joseph P. Rapisarda, Jr. Law Collection. This reference collection includes municipal ordinances and government information for the County, the Code of Virginia, and much more. Serving Henrico County's government and residents since 1977, the public law library makes legal information accessible and can be used for several kinds of legal research. Read on to learn more about legal resources provided by HCPL!
UPCOMING PROGRAMS
Wednesday, November 15, 6:30-7:30PM at Tuckahoe Library
In this presentation for non-lawyers, learn how to use our law library for your legal research needs. Whether you are representing yourself, or just want to learn more about the free resources available to you, this presentation will cover the basics of legal research, along with how to access legal databases through our website and computers.
RESOURCES
Looking for legal forms and examples?
In the reference collection, you can use Virginia Forms, a collection of example civil and criminal legal forms for Virginia. Through the library's Research Databases page, you can access the Legal Forms database, which also includes subject area guides and helpful legal definitions.
Need information to navigate the courts?
The website of the Virginia Judicial System has resources for learning about and contacting all the state's courts, as well as access to online services and case access. There is a special website just for self-represented Virginians with resources on common legal issues, created by the Virginia Access to Justice Commission. Library staff can help you use our computers to access and navigate this great resource.
Looking for help with a legal issue?
Library staff are not able to provide legal opinions or advice, and we are not able to do legal research on someone else's behalf. However, we can show you trustworthy sources of legal information and how to use them, and we can help you locate community resources like the Virginia State Bar and Virginia Legal Aid.
Want to research case law?
Case law is the way our laws are interpreted and implemented based on judicial decisions. Lexis Nexis is a database you can use to search decisions in federal and state court cases, and our library provides access in person on a computer in our law collection.
Want to learn more about a particular area of the law?
The HCPL law collection has books on specific legal topics for attorneys and those wishing to do in-depth research. Check out our collection of titles from Virginia CLE as a starting place.
Want something you can take home with you?
HCPL's circulating collection has many NOLO titles, which are legal guides meant for people who aren't legal professionals. Check out titles like Estate Planning Basics, Nolo's Essential Guide to Divorce, Legal Guide for Starting and Running a Small Business, and more!
Stay Informed
When you subscribe to the blog, we will send you an e-mail when there are new updates on the site so you wouldn't miss them.
Comments
No comments made yet. Be the first to submit a comment