Family Matters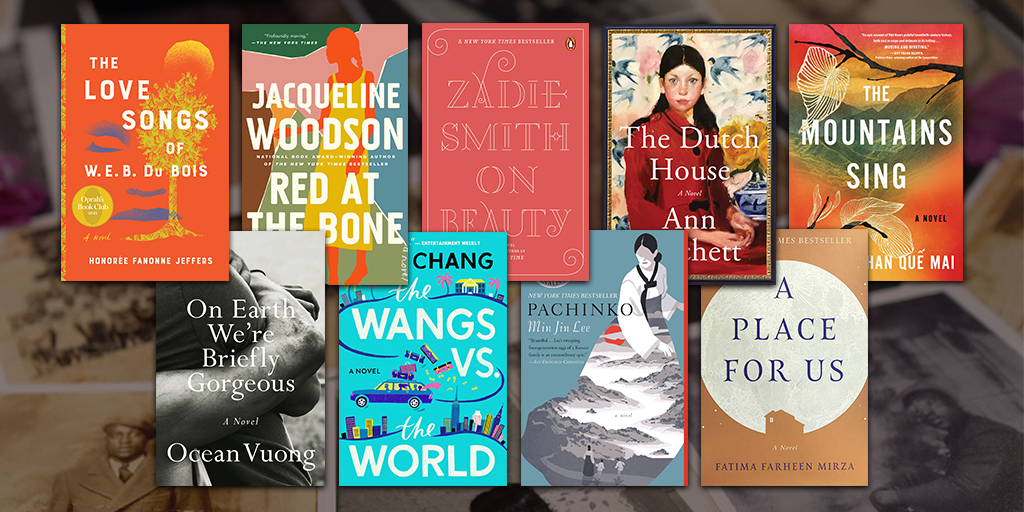 As we gear up for All Henrico Reads, we're reflecting on some of the themes in this year's title The Many Daughters of Afong Moy by Jamie Ford. Family, undoubtedly, plays a central role in the story as protagonist Dorothy Moy seeks to connect with generations past, cope with her inherited trauma, and alter the path of her daughter's future. Her journey makes evident that family - whether given or chosen, past or present - shapes us in powerful ways. Gut-wrenching, beautiful, dysfunctional, and hilarious, the titles below examine "family" in its many shapes and forms.
Browse our recommendations below to find read-alikes that center around "family."
And if you haven't read this year's title, there's still plenty of time. Visit our catalog to find a digital or hard copy, then explore other blog posts, like our entry on Chinese-American stories, for recommended next-reads that examine similar themes. Plus, don't forget to join us for a conversation with Jamie Ford on Thursday, March 30 at 7 p.m. at J.R. Tucker High School! We'd love to hear what questions you have for the author. Send us your thoughts and we'll ask some of our favorite submissions during the Q&A portion of the event.
Between Siblings
Charmingly Dysfunctional
Family Secrets
Grief-Stricken
The Matriarch
My Family: An Autobiography
Reunited
Through the Years: Multigenerational Sagas
Stay Informed
When you subscribe to the blog, we will send you an e-mail when there are new updates on the site so you wouldn't miss them.
Comments
No comments made yet. Be the first to submit a comment