It's Astronomical: The Perseid Meteor Shower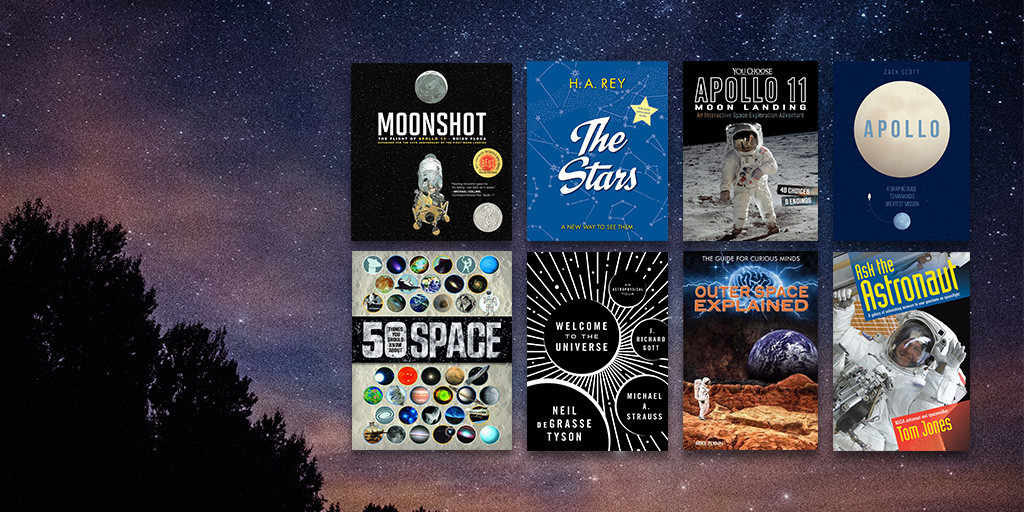 Did you know that the Perseid meteor shower will be at its peak from August 11-13? Enhance your viewing experience by learning a bit more about the science behind this beautiful phenomenon. Browse titles and resources from the Library's collection to explore the universe, our place in it, and the wonders of the night sky!
The Stars: A New Way to See Them and Find the Constellations by H.A. Rey (also available on Hoopla)
Kids' books aren't just for kids! Both of these titles provide clear, easy-to-understand introductions perfect for anyone interested in learning how to read the night sky. Learn how to locate the North Star, discover which constellations you can see and when, and much more.
The Universe: Complete Season 1 and 2 (available on Hoopla)
This documentary series takes viewers on a tour of the universe and explains how we've come to learn what we know so far. Season one explores our solar system from the sun to its outer limits and what lies beyond. Season two delves into the mysteries of the universe—for example, could there be life on other planets? Do black holes actually "eat" other galaxies? Discover the wonders of the universe from the comfort of your own living room with this fascinating series.
Apollo: A Graphic Guide to Mankind's Greatest Mission by Zack Scott, Moonshot: the Flight of Apollo 11 by Brian Floca (also available on Libby), and Apollo 11 Moon Landing: An Interactive Space Exploration Adventure by Thomas K. Adamson
Learn about the Apollo 11 voyage through stunning graphic novels and an interactive guide. Apollo dramatically narrates the timeline of the voyage from preparation to landing with beautiful visuals and clear, simple text. Moonshot illustrates the voyage with graphs and charts that illuminate the technology behind the mission in great detail. Adamson's choose-your-own-adventure style title, Apollo 11 Moon Landing, allows readers to learn about the moon landing from various perspectives.
Welcome to the Universe: An Astrophysical Tour by Neil deGrasse Tyson, Michael A. Strauss, and Richard H. Gott (also available on Libby)
Based on Princeton's popular Introduction to Astronomy course, this book takes readers on a nuts-and-bolts tour of the universe and our current knowledge of it. Topics include the size of the universe (deGrasse Tyson outlines its size in hamburgers laid end-to-end), and why Pluto was ripe for demotion to dwarf planet. You can continue your tour of space with titles like Outer Space Explained by Mike Flynn and 50 Things you Should Know About Space by Raman Prinja.
Ask the Astronaut: A Galaxy of Astonishing Answers to Your Questions on Spaceflight by Tom Jones (available on Libby)
Do you dream of space travel? Have you ever wondered what it's like to be an astronaut? Then this could be your next great read! Astronaut Tom Jones, who worked for NASA for eleven years and flew on four space shuttle missions, can tell you a thing or two about life at zero gravity. He can also answer questions like, where do you sleep on a spaceship? What's it like to walk weightlessly? While the book is geared towards young adult readers, adults may find the answers to some of their questions as well.
If you're curious about the natural world around you, HCPL has even more great resources online. With Hoopla's BingePass Collection, you can access seven days of unlimited content in their Curiosity Stream and Great Courses collections with just one borrow! Watch programs not only on science, but history, food and drink, mindfulness, professional development, and more.
Happy stargazing!
Stay Informed
When you subscribe to the blog, we will send you an e-mail when there are new updates on the site so you wouldn't miss them.
Comments
No comments made yet. Be the first to submit a comment