National Novel Writing Month (NaNoWriMo)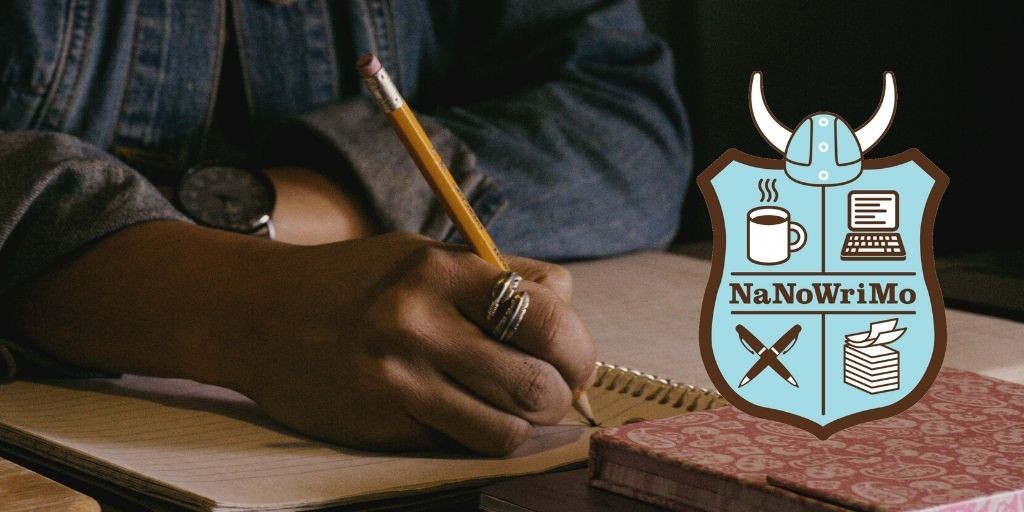 It has been said that everyone has one novel in them. National Novel Writing Month, or NaNoWriMo, has been helping that notion become a reality since 1999. It is a simple challenge put forth for any and all to participate: write a 50,000 word novel in 30 days. Every November, NaNoWriMo gives aspiring authors the opportunity to find that novel within themselves by providing structure, community, and encouragement to reach their creative goals. It's an inspiring and positive month for writers of all ages. Whether you are penning the next gripping bestseller, or crafting a literary opus, November is a great motivational opportunity!
Did you know that many popular novels started off as NaNoWriMo projects? They include Sara Gruen's Water for Elephants, Erin Morgenstern's The Night Circus, Hugh Howey's Wool, Rainbow Rowell's Fangirl, and Marissa Meyer's Cinder. Will yours join the list? Whatever the outcome, we are here to support writers of any age joining in the fun of NaNoWriMo this year. It's not just for adult writers! In fact, NaNoWriMo provides a great opportunity for under-18 writers and K-12 educators in their Young Writers Program, which encourages participation in the November event as well as other writing challenges throughout the year.
Here are some of our picks for resources to inspire and guide you during NaNoWriMo!
Helpful resources for Adults:
Writing Your Novel from Start to Finish : A Guidebook for the Journey by Joseph Bates
No Plot? No Problem! : A Low-Stress, High-Velocity Guide to Writing a Novel in 30 Days by Chris Baty
How to Write a Mystery : A Handbook from Mystery Writers of America by Lee Child
Storyville! : An Illustrated Guide to Writing Fiction by John Dufresne
The Poets & Writers : Complete Guide to Being a Writer : Everything You Need to Know About Craft, Inspiration, Agents, Editors, Publishing, and the Business of Building a Sustainable Writing Career by Kevin Larimer
How to Self-Publish Your Book : A Complete Guide to Writing, Editing, Marketing & Selling Your Own Book by Dr. Jan Yager
Light the Dark : Writers on Creativity, Inspiration, and the Artistic Process by Joe Fassler
Resources for Teens:
Telling Tales : Writing Captivating Short Stories by Rebecca Langston-George
Brave the Page : A Young Writer's Guide to Telling Epic Stories by Rebecca Stern
For Kids:
How to Build a Story... : Or, the Big What If by Frances O'Roark Dowell
Writing Radar : Using Your Journal to Snoop Out and Craft Great Stories by Jack Gantos
Writing Stories : Fantastic Fiction from Start to Finish by David L. Harrison
How to Write a Story by Kate Messner
To get started, check out the National Novel Writing Month website and sign up for free.
Upcoming Event:
NaNoWriMo Party, Fairfield Area Library, Tuesday, November 9th, 6:30-8:30PM
Registration is required.
Stay Informed
When you subscribe to the blog, we will send you an e-mail when there are new updates on the site so you wouldn't miss them.
Comments
No comments made yet. Be the first to submit a comment