Back to School Support at the Library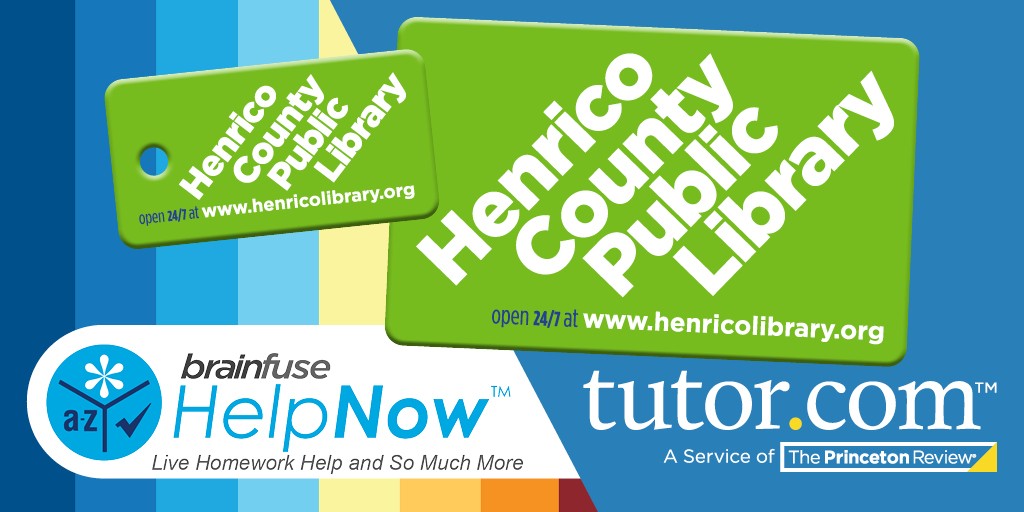 This September, and throughout the school year, we're happy to be able to support our students and learners of all ages with helpful, free resources at the library. All month long, library card replacements are free, and we encourage students to sign up for one! We're also debuting a new homework help resource, HelpNow, on September 1. Read on for more awesome and free library resources that can help you or the students in your life succeed.
The library can support your studies through online and print resources, as well as through the expertise of our librarians.
Online Resources
Tutor.com – This amazing online resource offers live tutors, math problem or written assignment drop-off review, tutorials, test prep, and even resume help for students at all grade levels up to college or anyone trying to sharpen their skills. It's literally free tutoring, plus so much more! Students and learners can access Tutor.com for free with their library card from anywhere through this link for HCPL users.
HelpNow from Brainfuse – The Library of Virginia is providing this new online homework help service starting September 1. Check it out to get tutoring and other homework assistance.
Learning Express – Math, reading, and writing tutorials, plus test prep for students and professional exams.
Rosetta Stone – The popular language learning software is available free with your library card.
Research Databases – Explore our Online Research page for your research projects. Databases from Ebsco Gale, Newsbank, and others can help provide you with high-quality articles to support your research. Don't hesitate to ask a librarian for assistance too!
Print Resources
The library offers tons of books for all ages to support academic learning. Search our catalog or ask a librarian to find books on the topics you are learning about and researching in school, test-prep books, or even books about great science fair project ideas to get you inspired!
Ask a Librarian!
It's been a common refrain in this post, we know–but our experienced librarians are also great resources for students and learners of all ages. Think of librarians as your friendly guides to the world of information. We would love to help you succeed in your studies by connecting you to high-quality resources. If you need a book recommendation—fiction or nonfiction!—for a report, look no further. If you haven't used an online research database before, but need some sources for a research paper or other project, ask away. And if you need help studying for an exam or preparing for a test like the SAT, we can help guide you to those resources as well–from online or print help guides, to room reservations for a quiet place to study. We even offer opportunities for teens to earn volunteer hours. Just ask us in person, over the phone, or send us your question online by clicking the green tab on the right side of our website.
We hope you all have a great start to the school year, and we look forward to seeing you in the library!
Stay Informed
When you subscribe to the blog, we will send you an e-mail when there are new updates on the site so you wouldn't miss them.
Comments
No comments made yet. Be the first to submit a comment