Books Can Take You All Over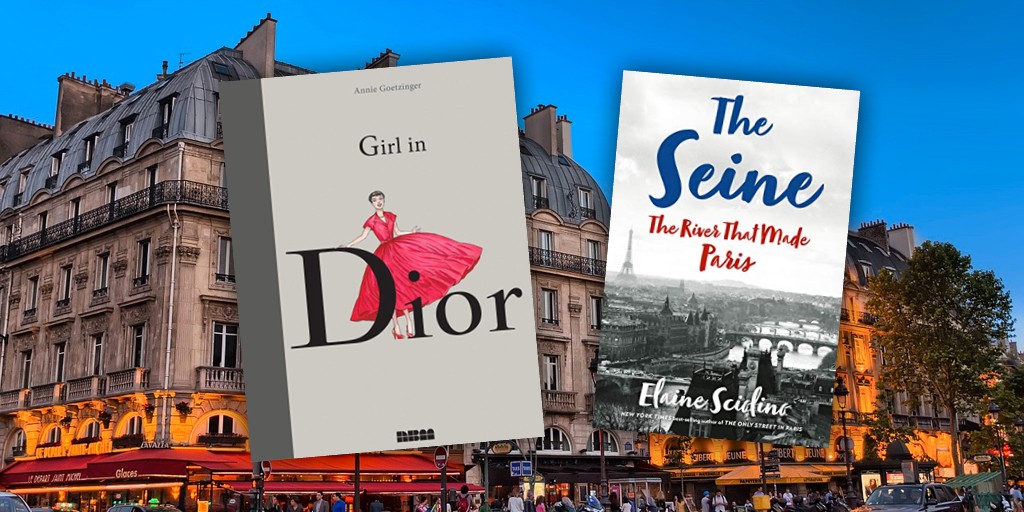 Real places have inspired some really good fiction. Often times, the setting can make or break a story, especially when it is somewhere you have been before. Here are some of our favorite novels for adults, teens, and kids that capture the spirit of a place, each paired with a work of non-fiction so you can keep exploring and learning.
For Adults
A Forgotten Place by Charles Todd – This captivating mystery follows protagonist Bess Crawford as she finds herself in rural Wales just after World War I. While there, she must navigate the harsh climate and unwelcoming villagers to find her friend Captain Williams. If this story is intriguing, then there are 10 other mysteries in the series to enjoy as Bess travels throughout the British Isles and beyond.
Britain saw many great changes after "The Great War". Learn what it was like from the perspective of an outsider in Lady Catherine, the Earl, and the Real Downton Abbey by Fiona, Countess of Carnavon. This biography showcases what life was like at Highclere Castle, the actual setting for PBS's "Downton Abbey", from Lady Catherine Wendell's point of view. She was an American who married into the family in 1922 and lived through this transitional time.
Girl in Dior by Annie Goetzinger – It's February, 1947 in Paris and young Clara Nohant is hand-picked by Christian Dior to model his latest fashions. The excellent illustrations create quite the tale and tableau in this stunning graphic novel.
Keep exploring the "City of Love" with The Seine: The River That Made Paris by Elaine Sciolino. This beautifully written work of narrative nonfiction tells the history of the city and the waterway that has served as its central artery for hundreds of years.
For Teens
With the Fire on High by Elizabeth Acevedo – Emoni is a high school senior with a passion for cooking. The food she makes is absolutely delicious. She is given the opportunity to learn how to turn her passion and skills into a career, but has to balance those goals with her obligation to care for her daughter and family. This book takes place in Philadelphia, and features many Puerto Rican-American inspired dishes.
If you liked all the recipes included in With the Fire on High, check out Afro-Vegan: Farm-Fresh African, Caribbean, and Southern Flavors Remixed by Bryant Terry. Chef Terry creates absolutely mouthwatering, plant-based dishes with a global palette.
The Final Warning by James Patterson – Part of the "Maximum Ride" series, this fast-paced novel takes place in Antarctica. Our flying heroine, Maximum Ride, and her cohorts evade genetically altered bad guys, all the while helping scientists learn about global warming.
Keep learning about global warming from the other side of the world in the Arctic Circle. In Arctic Thaw, author Stephanie Sammartino McPherson discusses how global warming affects access to natural resources in the Arctic, and the debates happening around the world regarding these resources. This book explains the sociological impact of the climate crisis in a way that is fascinating and interesting for students in grades 6 to 12.
For Kids
Gregor the Overlander by Suzanne Collins – Beneath Gregor's New York City apartment lies another world, the "Underland." Inhabited by spiders, rats, cockroaches, and bats, this hidden world holds the key to solving the mystery of Gregor's father's disappearance.
Keep learning about the one of creatures from the "Underland" in National Geographic Readers: Bats by Elizabeth Carney. Bats have a fascinating, sometimes upside-down, place in the natural world. This book explores their habits and habitats in caves, forests, attics, and under bridges.
The Black Pearl by Scott O'Dell – Young Ramon finds a great treasure in the Vermilion Sea off The Gulf of California – a black pearl. But is this find a blessing or a curse? Ramon must summon courage to seek an answer in this classic work of historical fiction.
Mexico has a rich history of art and culture. Funny Bones: Posada and His Day of the Dead Calaveras by Duncan Tonatiuh is a wonderful biography of José Guadalupe Posada, Mexican artist and political cartoonist. This book explores his life and the artistic processes he used to create his Day of the Dead inspired works.
Stay Informed
When you subscribe to the blog, we will send you an e-mail when there are new updates on the site so you wouldn't miss them.
Comments
No comments made yet. Be the first to submit a comment