Taking Care of Yourself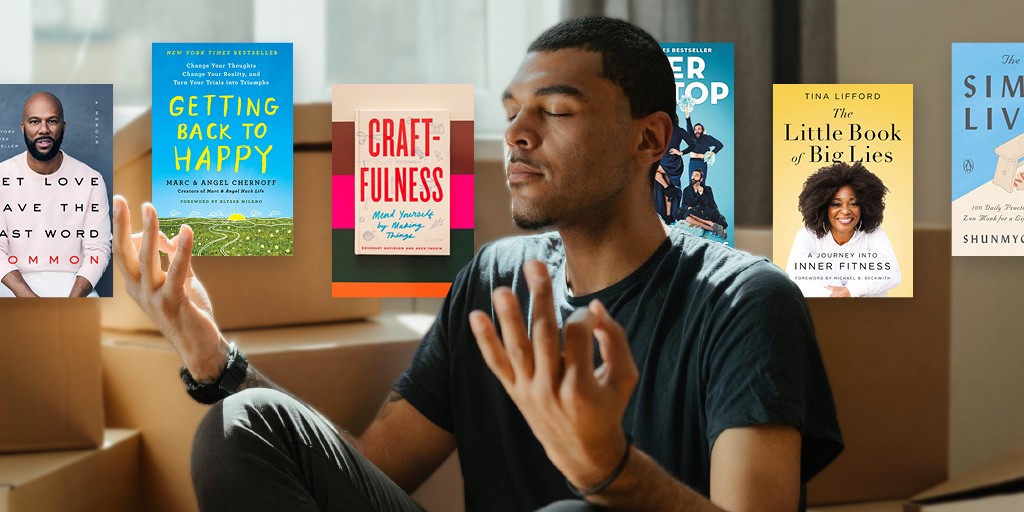 It's hard to maintain balance in your life when you are experiencing stress and anxiety, but that is often when it is most important to take the time to care for yourself. Whether you are looking for a little inspiration, some sage advice on achieving inner peace, or a step-by-step guide to self-care practices, we have books that can help.
Mindfulness for Beginners by Jon Kabat-Zinn – Dr. Jon Kabat-Zinn is widely credited with bringing a secular practice of mindfulness to the American mainstream through his Mindfulness-Based Stress Reduction (MBSR) program. This book explores the basic techniques and the many potential benefits of a mindfulness practice.
The Little Book of Big Lies: A Journey Into Inner Fitness by Tina Lifford – Acclaimed actress and founder of the personal development network The Inner Fitness Project, Tina Lifford, weaves impactful personal stories and actionable advice into a foundation for working through the past, building true self-acceptance, and exploring the potential of your life.
The Art of Simple Living by Shunmyo Masuno – Masuno, monk and chief priest of the Sōtō Zen temple in Japan, provides 100 simple practices to help you incorporate the benefits of Zen into your daily life.
Getting Back to Happy by Marc & Angel Chernoff – The creators of the popular blog, Marc & Angel Hack Life, share stories and advice for using daily habits, mindfulness, and self-care to transform obstacles into healing.
Let Love Have the Last Word by Common – The award-winning musician, actor, and activist, Common, explores the possibilities of using mindfulness and love to improve our relationships, our communities, and ourselves.
Craftfulness: Mend Yourself by Making Things by Rosemary Davidson & Arzu Tahsin – This book examines the ways in which craft projects and making things with our hands positively affects our mental health, self-esteem and personal fulfillment.
The Complete Book of Essential Oils and Aromatherapy by Valerie Ann Worwood – This classic resource includes hundreds of easy-to-follow-recipes for anyone interested in exploring the benefits of essential oils.
Good Morning, I Love You by Shauna Shapiro – Dr. Shapiro provides practical techniques to rewire your brain, based on the science of how we think, in order to transform your life through self-compassion.
Over the Top: A Raw Journey of Self-Love by Jonathan Van Ness – This award-winning memoir from the co-star of Netflix's Queer Eye traces his revelatory and inspirational journey, from the trauma of growing up gay in a small Midwestern town to becoming an icon of self-acceptance.
The Extremely Busy Woman's Guide to Self-Care by Suzanne Falter – Self-care can too easily become just another chore on the list of demands and expectations for the modern woman. Workaholic turned self-care guru Suzanne Fuller offers simple, doable advice to help ease the journey back to a balanced life.
Buy Yourself the F*cking Lillies by Tara Schuster – While still in her 20s, Tara Schuster was a visionary VP at Comedy Central and had achieved all the trappings of success. Behind the scenes, she was an anxiety and depression-riddled, substance-abusing hot mess. She shares the techniques and daily rituals she used to transform herself into "a ninja of self-love".
Learn more about managing stress and anxiety from MedlinePlus.
If you'd like more books on this topic, request a personalized reading list using My Next Read. Just fill out a short form with books you love and our librarians will send you a list of titles we think you will enjoy.
Stay Informed
When you subscribe to the blog, we will send you an e-mail when there are new updates on the site so you wouldn't miss them.
Comments
No comments made yet. Be the first to submit a comment