Conquer the New School Year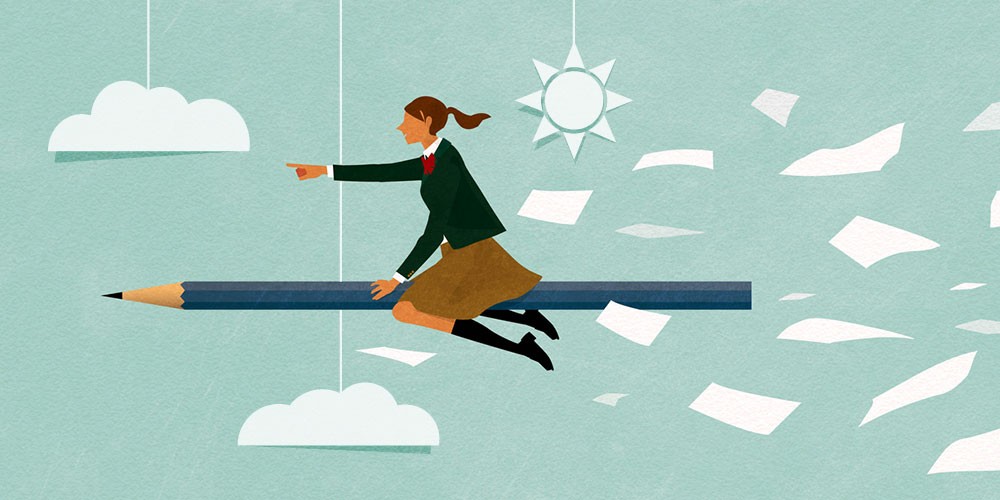 You've logged your last book in our summer reading program, packed a backpack full of pencils, and headed back to school. After all, it's September, which means school is back in session! Just because summer has come to an end, it doesn't mean that fun at the library is over. HCPL has a number of programs in September to help you transition into the new school year or take your mind off your looming homework.
Your library card is the most important school supply.
It is free and easy to get a library card, and once you have one it opens up a world of possibilities!
We have free online databases (including Rosetta Stone!) you can access using your library card to help with your homework. You can check them out here. We have more homework help information on the HCPL teen page here.
You can also check out books for required reading with a library card!
School Survival Kit
Fairfield Library
Tuesday, September 10 and 17, 6:00 pm
Middle schoolers are invited to create a pencil pouch, aka school survival kit, out of duct tape! Afterwards fill your kit with information about how the library can help you study and ace your tests.
These programs will have you going back to school in style:
Locker Decorating Night
Fairfield Library
Wednesday, September 11, 6:30 pm
We will be making unique magnets, and other items to hang in your locker. If you have pictures or stickers you would like to use feel free to bring them!
The Upcycled Lab: Candy Wrapper Pouches
Varina Library
Saturday, September 21, 12:30 pm
Need something to put your pens and pencils in for school? Make your very own pouch out of recycled candy and snack wrappers!
Or maybe you want to attend a program to get your mind off studying:
Teen Gaming
Tuckahoe Library
Monday, September 23, 6:00 pm
Drop by Planet Teen for gaming on our consoles, board games, and snacks!
Video Game Tournament
Varina Library
Wednesday, September 25, 6:00 pm
Varina Library will have all different gaming systems set up for tournament play. Snacks and games will be provided! Registration required.
Teen Uno Day
Twin Hickory Library
Monday, September 30, 3:00 pm
Celebrate your school half day by playing Uno! Grab a deck from our collection, play with your friends, and find out who will be a Twin Hickory Uno champion.
If a program says "registration required" just grab your library card to sign up!
Next time you are at your local library, ask the circulation desk about getting a library card today!
Stay Informed
When you subscribe to the blog, we will send you an e-mail when there are new updates on the site so you wouldn't miss them.
Comments
No comments made yet. Be the first to submit a comment