Spring Break Events at the Library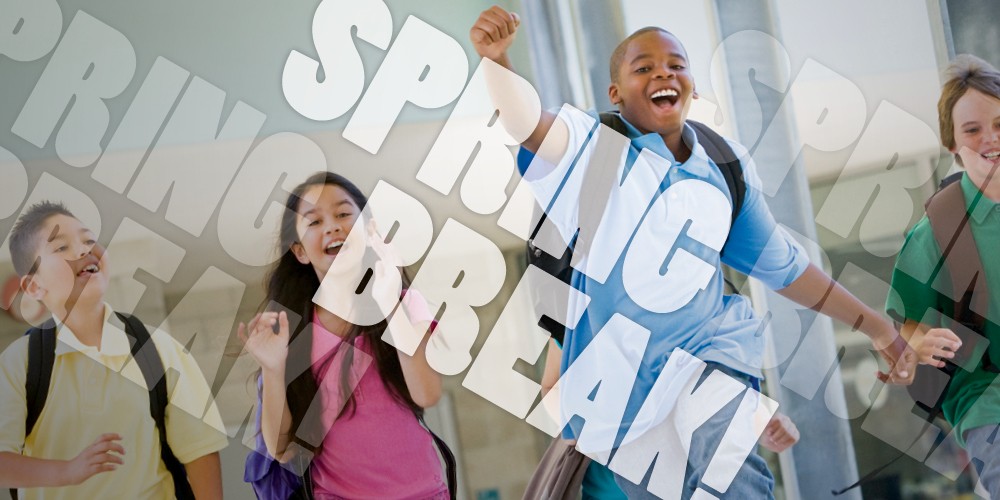 Next week is spring break and there is so much going on at the library! Here are just a few of the awesome events for kids and teens taking place next week.
For kids:
Spring Break Fun
Fairfield Library
Monday, April 1, 3:00 pm: Game Day
Tuesday, April 2, 3:00 pm: Lego Block Build
Wednesday, April 3, 3:00 pm: T-Shirt Art
Thursday, April 4, 3:00 pm: Paper Crafts
Garden Science
Glen Allen Library
Wednesday, April 3, 3:00 pm
Celebrate spring with stories and science fun! We will explore the life cycle of plants through stories and hands-on activities. Participants will make seed balls to take home for outdoor planting. Best fit for ages 4-8.
Blanket Forts
Tuckahoe Library
Wednesday, April 3, 6:30 pm
Build, create, and hide out! Flex your building skills by making your own fort, then spend some time reading, relaxing, and hanging out with friends and family.
Ooey Gooey Puppet Show
Sandston Library
Thursday, April 4, 6:30 pm
Barefoot Puppets presents Ooey Gooey Poetry! This lively puppet show features timeless classic tales including The Three Little Kittens and Little Miss Muffet. Best fit for preschool and elementary children, and their families.
For teens:
Life Size Board Games
North Park Library
Monday, April 1, 2:00 pm: Jenga
Tuesday, April 2, 2:00 pm: Sorry
Wednesday, April 3, 2:00 pm: Monopoly
Thursday, April 4, 2:00 pm: Uno
Nailed It!
Libbie Mill Library
Tuesday, April 2, 2:00 pm
You've seen the Netflix show... now it's your turn! Teams of four must work together to recreate an edible masterpiece in a race against the clock. Teams will be determined at the beginning of the program. Already have a team of four? Everyone must register separately to ensure their spot in this not-to-miss challenge. Sponsored by the Friends of the Library. Registration required.
Library Mini Golf
Gayton Library
Tuesday, April 2, 2:00 pm
Putt-putt golf at a Library? Play mini-golf using our teen collection as course obstacles and holes. Come check it out--and a book--all while making a hole-in-one.
Pac Man IRL
Varina Library
Thursday, April 4, 7:00 pm
We're celebrating retro games for spring break! Explore the world of Pac-Man and see if you have what it takes to outwit the ghosts in our life-size Pac-Man game!
Be sure to check out our events calendar to see everything we have happening, and pick up a few books on your visit! If you are heading out of town, you can access our digital collection from anywhere with an internet connection. Visit our Downloads and Streaming page for more information.
Stay Informed
When you subscribe to the blog, we will send you an e-mail when there are new updates on the site so you wouldn't miss them.
Comments
No comments made yet. Be the first to submit a comment