Our online catalog has an updated look and feel. The home page of the new catalog features scrollable carousels with popular entry points for browsing titles in our collection, from new books to bestsellers.
Along with a fresh appearance, the new catalog has improved search results and more advanced searching options, so it's easier to find what you need in the library's collection. With this update, you can also search for and check out items from our OverDrive collection directly from the catalog.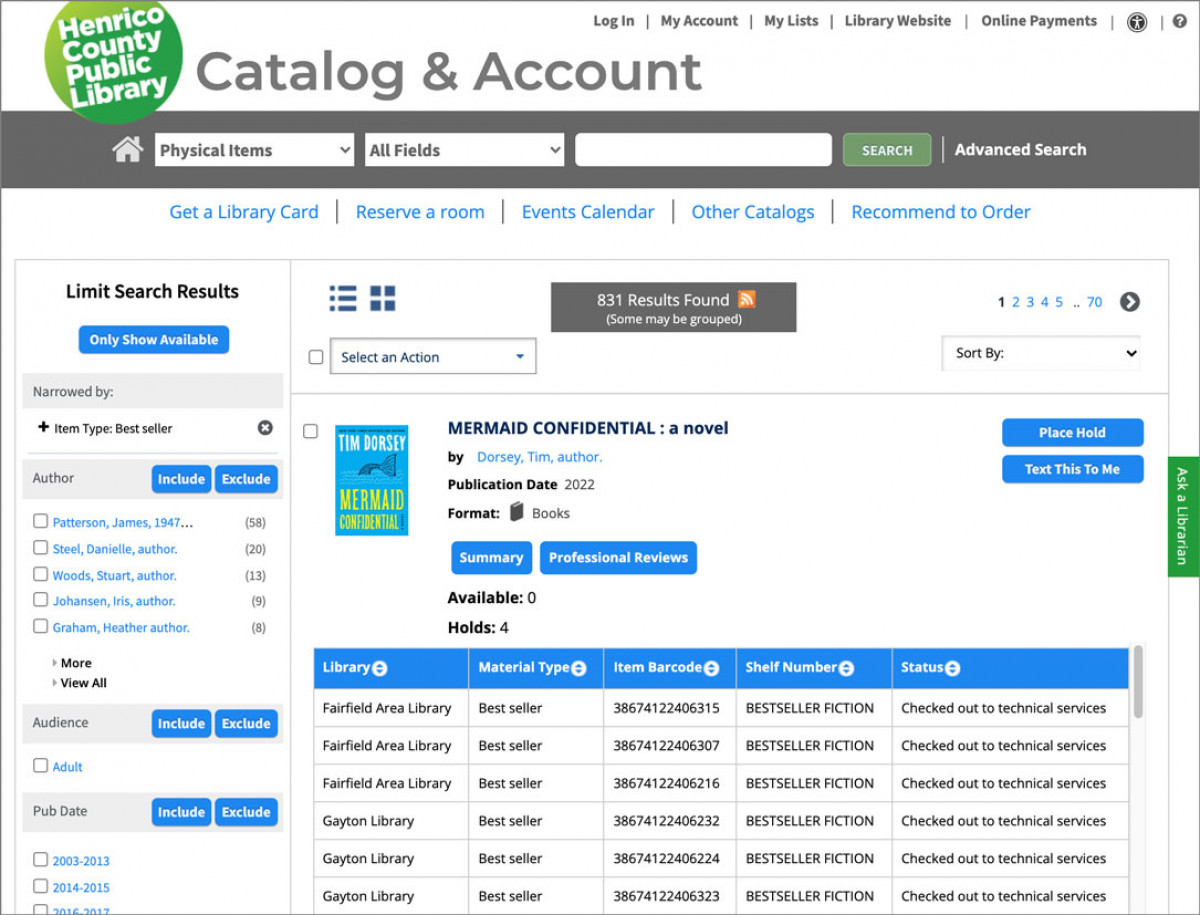 Additionally, you can manage your account, including your PIN, holds, renewals, and payments, by navigating through tabs within a single screen after you've logged in.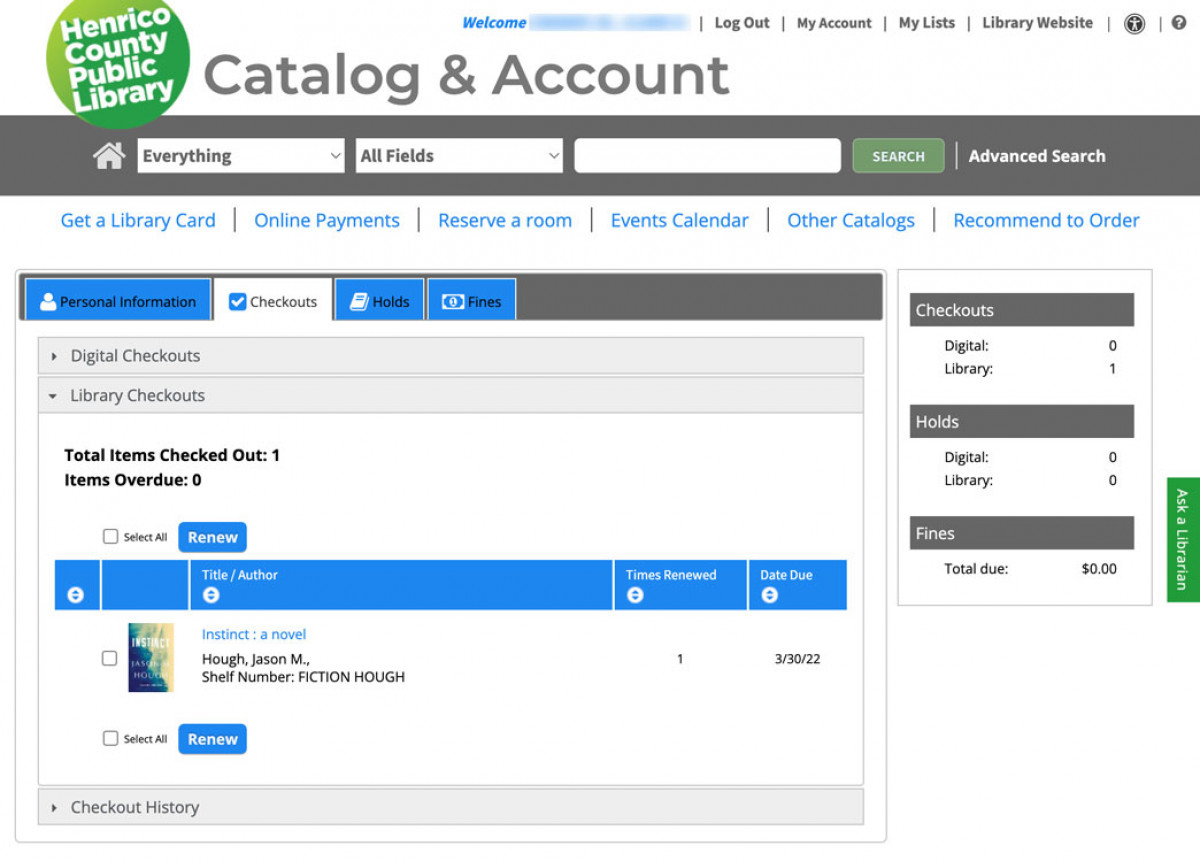 While you can use the new catalog on a mobile device through your browser, those who prefer a mobile app for searching can try the HCPL Catalog app. Just search for "Henrico County Public Library" in your app store to find us there.
We hope you enjoy using the new catalog and find that it improves your search experience! We'd love to hear your feedback about it. Please send your questions, comments, or concerns to newcatalog@henricolibrary.org.
To learn more about using the new catalog, view our video tutorial below!