Money Talks, Kids Listen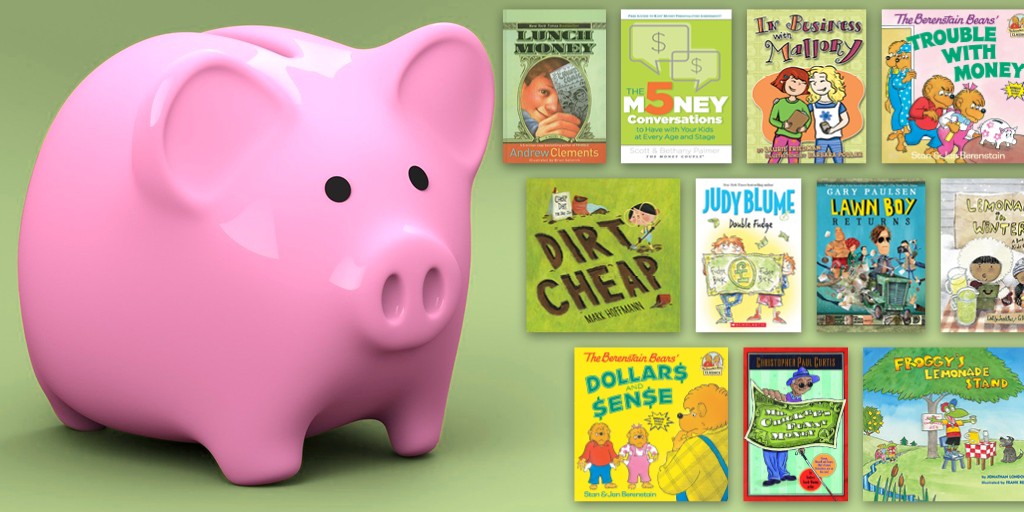 Children begin to understand the concept of money early in age. They are showered with clothes, toys, and money from birth. How did all this stuff even get here? A trip to the store is the perfect time to introduce the idea of money, that things cost a certain amount, and that you have to pay for the things you want. Here are some books to help.
Learning about money is an invaluable life skill that can be learned at an early age. Lemonade stands, bake sales and garage sales are great things to do together to practice using money. While it's harder today because everything is digital, cash is a great way to start learning. Use a piggy bank to teach kids the value of saving. Practice identifying coins and the different amounts they are worth to boost math and counting skills. Teach children about credit and how charges to credit cards must be paid back. Help them learn how to budget and track expenses. Discuss what you can and can't buy within a budget and explore the wide range of prices. Above all, make it fun and rewarding!
Here are a few titles to help, all available digitally on OverDrive or Hoopla:
The 5 Money Conversations to have with Your Kids at Every Age and Stage by Scott & Bethany Palmer – A parent guide to those tough money questions. Learn about your child's money language so you can show them how to create the best relationship with money.
Lemonade in Winter by Emily Jenkins – A great counting book and example of running a business. This book encourages exploration and curiosity.
The Berenstain Bears' Trouble with Money by Stan and Jan Berenstain – Classic story of a brother and sister who think money grows on trees and later discover how to earn it.
The Berenstain Bears' Dollars and Sense by Stan and Jan Berenstain – Another great story from the Berenstain Bears about managing your allowance.
Dirt Cheap by Mark Hoffmann – A young girl has her eyes set on a soccer ball and will do anything to be able to purchase it.
Lawn Boy Returns by Gary Paulsen – In the follow up to Lawn Boy, our main character finds out that while cutting lawns have proved to be profitable, having money can be complicated. Learning tips from a stockbroker lands the main character with more money and more problems in this humorous novel.
Froggy's Lemonade Stand by Jonathan London – Froggy is tasked with selling his favorite drink but his thirst gets the best of him. Will he be successful in this venture?
Mr. Chickee's Funny Money by Christopher Paul Curtis – A quirky story about a mysterious bill and a group of kids trying decide if it's real.
Lunch Money by Andrew Clements – A comic book war arises with neighbors, and money is on the line. Who will come out on top?
Marvelous Money Tricks by Norm Barnhart – A fun title for the magician in the family with dazzling dollar tricks.
Double Fudge by Judy Blume – Fudge has plans to buy the world and creates his own money.
In Business with Mallory by Laurie Friedman – Should friends be in business together? Find out in this tale of earning money with your best bud.
New Totally Awesome Money Book for Kids by Arthur and Rose Bochner – From stocks and bonds to paying for college. Play games and understand how fun money can be.
Stay Informed
When you subscribe to the blog, we will send you an e-mail when there are new updates on the site so you wouldn't miss them.
Comments
No comments made yet. Be the first to submit a comment