Amazing Animals: Stories So Unique, it is Hard to Believe They are True!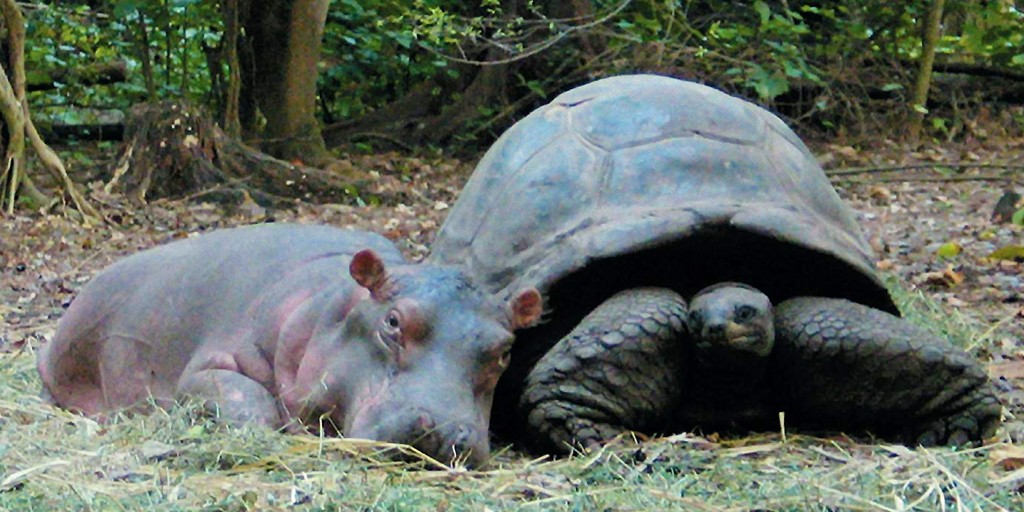 Go on, admit it—everyone loves animals at least a little bit! You might enjoy cute animal videos, or even have pets of your own, and the library has a lot books with amazing animal stories. Get to know some truly amazing furry friends and learn about their adventures by checking out one of our favorite true stories. Better yet, check them all out and you can learn how a Canadian bear ended up in England, how a dog decided to go to the grocery store on its own, or how a dog named Glory helps to find other lost pets!
Rascally Rabbits! And More True Stories of Animals Behaving Badly! By Aline Alexander Newman – If you have ever been in trouble before, reading this chapter book about naughty animals will make you feel better. Each chapter is a short story with lots of photographs about an animal friend on a funny misadventure. You will get to know the stories of four bunnies, a bear named Yellow-yellow, and Moose, a dog who always finds a way to get into trouble. In the end, even when our furry friends misbehave, we cannot help but love them.
Hero Dogs! True Stories of Amazing Animal Heroes by Mary Quattlebaum – Dogs might not have capes like other superheroes, but they do have heart and will help when they can. In this chapter book, you will meet a bloodhound pet rescuer, playful terriers who befriend a hippo, and a firefighter dog named Wilshire. These animal friends will do what it takes to keep everyone safe, because sometimes the bravest heroes wear dog collars.
Owen & Mzee: The True Story of a Remarkable Friendship by Isabella Hatkoff, Craig Hatkoff and Dr. Paula Kahumbu – How in the world did a young hippo and a 130-year-old tortoise become friends? To find out, you will need to read this true story about Owen and Mzee (sounds like em-zay). If you like an exciting and heartwarming story, then this is the perfect book for you.
Butterflies in Room 6 by Caroline Arnold – Have you ever wondered what it looks like when a butterfly egg grows into a caterpillar and then into a butterfly? In this book, you can follow the Kindergarteners in room 6 as they watch their butterflies grow up and learn to fly away.
Growing Up Gorilla: How a Zoo Baby Brought Her Family Together by Clare Hodgson Meeker – Sometimes people say that it takes a village to raise a child and in this story, it takes the whole zoo to raise a baby gorilla. This book is filled with wonderful photography of mother and baby gorillas, Nadiri and Yola, as they learn to become a family.
Finding Winnie: The True Story of the World's Most Famous Bear by Lindsay Mattick – A Canadian bear ends up in England and ultimately inspires the story of a particular pooh-bear we all know and love. This unique story includes photographs of the real bear named Winnie, and it is a story you must read to believe.
Top 10: Horrors by Virginia Loh-Hagan (part of the Wild Wicked Wonderful series) – Brave readers will be fascinated by learning about the habits of the top ten most-feared animals. Learn about mice, sharks, bears, vampire bats, bees, spiders and more creepy creatures and read the real life horror stories of people who survived close encounters with these scary animals. Ebook only.
Animal Tricks and Talents by Arnold Ringstad (part of the True Animal Stories series) – People aren't the only ones with amazing talents. Get ready to laugh and be amazed at the tricks and talents of waterskiing squirrels, dolphins who trick-or-treat, and a gorilla who is an artist! Ebook only.
Stay Informed
When you subscribe to the blog, we will send you an e-mail when there are new updates on the site so you wouldn't miss them.
Comments
No comments made yet. Be the first to submit a comment