International Police Procedurals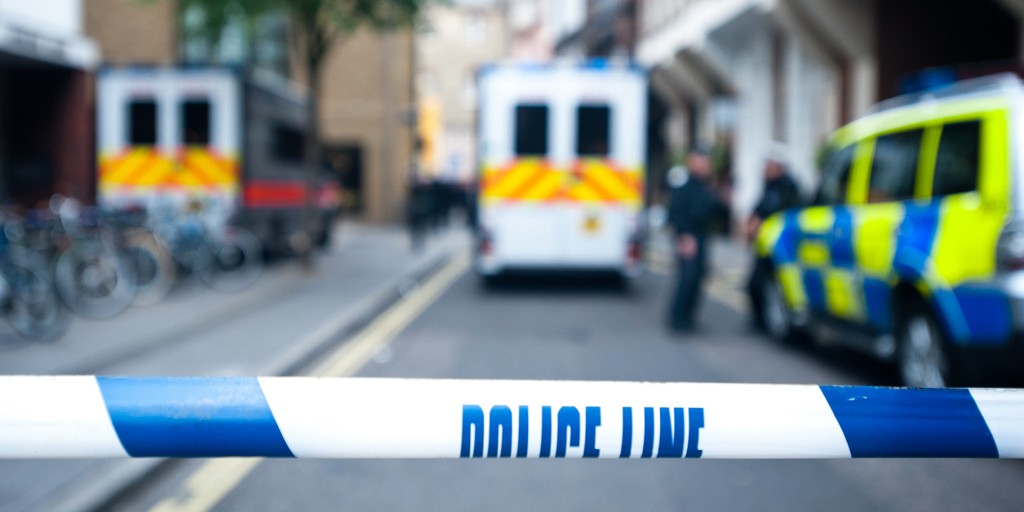 Armchair detective or armchair traveler? You can have it both ways. There is no need to choose between an engrossing criminal investigation and the adventure of foreign travel with a list of international mysteries in hand. The particulars of geography and culture found in the following selection of police procedurals give the reader an authentic sense of place.
In these books, the settings are quite as important to the stories as the characters and plots, with the added bonus of descriptions that give us clues to the customs, values, and national identities of the places in which they were written. The best part? No passport is required, just a Henrico County Public Library card!
Australia
The Dry by Jane Harper – Interested in learning more about the challenges of life in the Australian Outback? In The Dry, rural Australia is the atmospheric backdrop for this up-close and personal portrayal of Federal Police Agent Aaron Falk as he pursues a criminal investigation into the death of a childhood friend. Awards for this novel include the Crime Writers Association (CWA) Gold Dagger for Best Crime Novel.
Canada
The Unquiet Dead by Ausma Zehanat Khan – Canadian author Ausma Zehanat Khan has both a PhD in International Human Rights Law and has made a career in immigration law. Her background informs her stories which often place a spotlight on social injustice, humanitarian crises, and war crimes. The detectives in her series of police procedurals, Inspector Esa Khattak and Sergeant Rachel Getty, are based in Toronto, but follow the necessary clues farther afield to places such as Sarajevo, Iraq, and Syria. Also available on Hoopla.
Cuba
Havana Red by Leonardo Padura – Padura's Lieutenant Mario Conde novels give an unsparing account of life in contemporary Cuba. Lieutenant Conde is presented as a hard-drinking, romantic figure with definite ideas about justice who struggles to operate in a country whose citizens face governmental corruption and the long-term consequences of the Cuban Revolution. Also available on Hoopla.
Japan
The Devotion of Suspect X by Keigo Higashino – Higashino is one of the most popular and bestselling authors in Japan. Fortunately for English-speaking audiences, two of his celebrated police detective series are being translated into English. Higashino's mysteries tend to be heavily character-driven with the author relying upon individual vignettes of his characters to move their stories forward. Detective Galileo is the star of this multiple award-winning book. Also available on Hoopla.
Ghana
Wife of the Gods by Kwei Quartey – Author Kwei Quartey paints an engaging portrait of Ghana while demonstrating the challenges faced by the West African country as its cultural values change from traditional to modern in his Detective Inspector Darko Dawson series. DI Dawson is a family man and intuitive sleuth who travels from Accra, the capital city, to the small villages and coastal towns of Ghana to solve crimes. This title especially give readers insight into the role religion plays in traditional Ghanaian culture. Also available on Hoopla.
Iceland
Snowblind by Ragnar Jónasson – Rookie Detective Ari Thór Arason joins the police department of the northernmost town in Iceland in the first book of the Dark Iceland series, Snowblind, by Ragnar Jónasson. Jónasson's gripping books explore the darker side of life in Scandinavia, and join the company of works by Icelandic authors Arnaldur Indriðason and Yrsa Sigurðardóttir in the popular category of Nordic Noir.
France
This Poison Will Remain by Fred Vargas – "Les policiers" are a favorite genre with French readers and their American counterparts alike. With the thoughtful and perceptive Commissaire Jean-Baptiste Adamsberg taking the lead role, Fred Vargas (pseudonym for historian and archaeologist, Frédérique Audoin-Rouzeau) has developed a series that specializes in complicated plotting, fully-developed secondary characters, and evocative descriptions of the food and culture of France.
England
Missing, Presumed by Susie Steiner – This book is the first in a series featuring Detective Sergeant Manon Bradshaw. While working on the Cambridge Major Incident Team, DS Bradshaw proves to be a quirky and authentic character who is quick to reveal her wit and intelligence, as well as her loneliness.
Stay Informed
When you subscribe to the blog, we will send you an e-mail when there are new updates on the site so you wouldn't miss them.
Comments
No comments made yet. Be the first to submit a comment