Find a New Hobby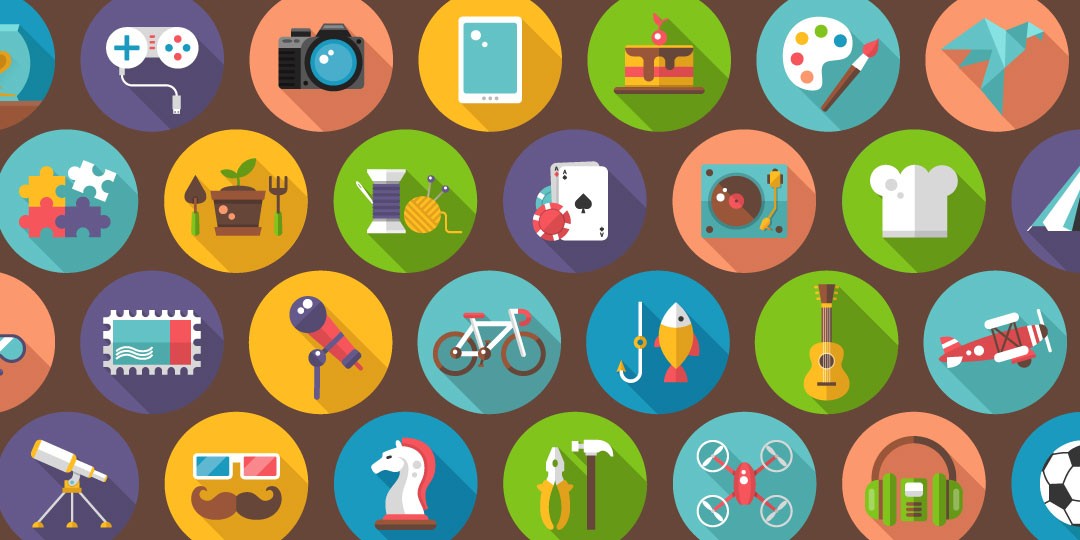 Hobbies are exceptionally good for you. According to the National Institute on Aging, hobbies help to keep our brains working as we age and can help foster social connection Delving into something you enjoy fully can help re-focus our attention in ways that relieve stress and tension.
Many people find hobbies help them keep busy, which helps keep the brain engaged. Practicing and improving the skills your hobby requires boosts confidence and fulfills a desire to create. The benefits of hobbies can spill over into other parts of your life: for example, being creative during your free time can lead to more creativity at work. Hobbies can be a way to connect with others who share your interests and can help you make new friends or alleviate feelings of loneliness. Lots of hobbies are inexpensive to start, so you can jump into a new one without worrying about the upfront costs.
Looking for a new hobby? Here are some books to get you started:
Get a Hobby! 101 All-Consuming Diversions for Any Lifestyle by Tina Barseghian
The Maker's Manual by Andrea Maietta
101 Things to Do in a Shed by Rob Beattie
Crafty Chica's Guide to Artful Sewing: Fabu-Low-Sew Projects for the Everyday Crafter by Kathy Cano-Murillo
Everyday Sketching & Drawing: 5 Steps to a Unique and Personal Sketchbook Habit by Steven B. Reddy
The Family Tree Toolkit: A Comprehensive Guide to Uncovering Your Ancestry and Researching Genealogy by Kenyatta D. Berry
Complete Crochet Course: The Ultimate Reference Guide by Shannon Mullett-Bowlsby
Ham Radio by H. Ward Silver
Color Me Floral: Stunning Monochromatic Arrangements for Every Season by Kiana Underwood
Leather Crafting Starter Book: Tools, Techniques, and 16 Step-by-Step Projects for Beginners by Studio TAC Creative
Simply Stitched with Appliqué: Embroidery Motifs and Projects with Linen, Cotton, and Felt by Yumiko Higuchi
Hand Tool Basics: Woodworking Tools & How to Use Them by Steve Branam
Craft a Creative Business by Fiona Pullen
And if you are interested in how hobbies can affect your wellbeing, check out these titles:
Craftfulness: Mend Yourself by Making Things by Rosemary Davidson
Knit Yourself Calm: A Creative Path to Managing Stress by Lynne Rowe
Steal Like an Artist: 10 Things Nobody Told You About Being Creative by Austin Kleon
Tinker Dabble Doodle Try: Unlock the Power of the Unfocused Mind by Srinivasan S. Pillay
The Curse of the Boyfriend Sweater: Essays on Crafting by Alanna Okun
Stay Informed
When you subscribe to the blog, we will send you an e-mail when there are new updates on the site so you wouldn't miss them.
Comments
No comments made yet. Be the first to submit a comment