Bring History Alive with Historical Fiction!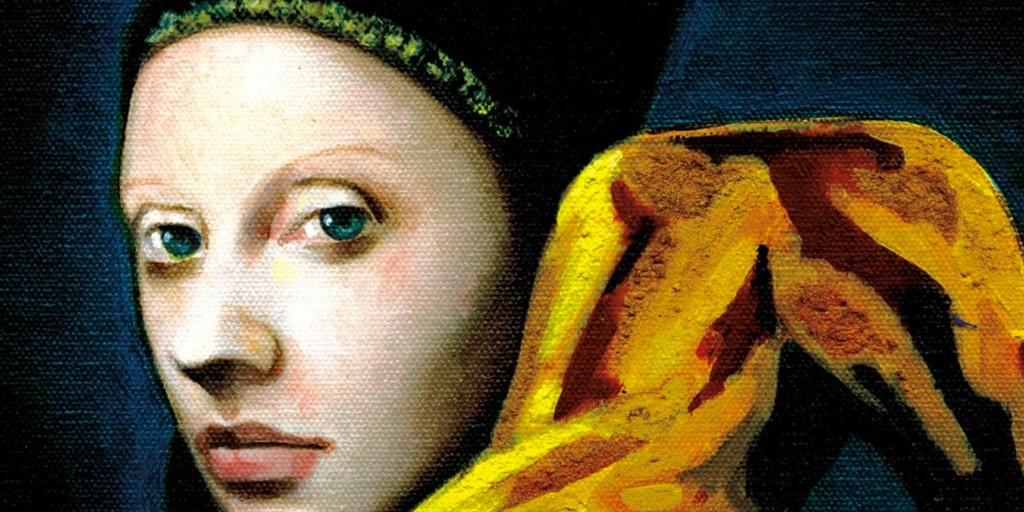 With historical fiction, you can be anywhere at any time in history, guided by talented writers who can combine a good story with extensive research. You see historical events through the eyes of people who were there. It's a great way to learn history at any age, and it helps young people learn that history is about more than memorizing dates for a test.
Travel through time from the Golden Age of Dutch Painting in 1636 and then to the East to nineteenth-century China. Finish by taking a trip around the world in the 1830's, looking in on the silent film era, and reading about the French resistance in World War II with some of our favorite titles listed below.
The Last Painting of Sara de Vos by Dominic Smith – Become immersed in several time periods as you follow a painting from its creation in 17th century Holland, through its forgery in 1958 Manhattan, to its exhibition in the present day. Woven among these scenes are glimpses into the tragic life of the fictional Sarah de Vos, the first female painter admitted to the Guild of St. Luke, and based on the lives of several women artists. Rich in historical detail, the novel explores the challenges faced by women in the Arts (past and present), provides a glimpse into the seedy underbelly of the art world, and shows the enduring power and influence of great art.
Snow Flower and the Secret Fan by Lisa See – Experience life in rural nineteenth-century China where two seven-year-olds, Lily and Snow Flower, are paired as "laotongs" in a traditional female relationship that will last a lifetime. The two girls share their hopes, dreams, and accomplishments. Together they endure the agony of foot-binding, reflect upon their arranged marriages and shared loneliness, and experience the joys and tragedies of motherhood. They find solace in each other, developing a bond that keeps their spirits alive, but when a misunderstanding arises, their deep friendship is suddenly threatened.
Washington Black by Esi Edugyan – Using the frame of a 19th-century travel narrative, Edugyan creates a rich and unconventional character study that forces the reader to confront the terrible effects of slavery on a person's identity. The novel tells the story of an eleven-year-old enslaved boy who escapes in a wild yet heartbreaking adventure in a hot air balloon, traveling from the cane fields of the Caribbean to the frozen Far North and from London to Morocco. His is a story of self-invention and betrayal, love and redemption, and of a world destroyed and made whole again which asks the question, "What is true freedom?"
The Chaperone by Laura Moriarty – Step into the life of famous silent-film star Louise Brooks, who leaves Wichita, Kansas at the age of 15 for dancing school in New York City in 1922. Cora Carlisle, Louise's 35-year-old, traditionally-oriented chaperone finds it difficult to keep the sly, unconventional Louise out of trouble, but as the summer ends, she is able to make sense of her own place in the world.
All the Light We Cannot See by Anthony Doerr – This hugely popular bestselling novel shows the human face of war by telling the stories of young people on both sides in wartime France. Blind Marie-Laure and her father are active in the French resistance and flee occupied Paris, moving to seaside Saint-Malo. Werner, a German orphan who loves engineering and has trained in Hitler's Youth Academy, becomes a radio expert whose job is to track the resistance. More and more aware of the human cost of his intelligence, he travels through the heart of the war and, finally into Saint-Malo, where his story and Marie-Laure's converge. Deftly interweaving the stories of Marie-Laure and Werner, the author illuminates the ways, against all odds, that people try to be good to one another.
We hope you enjoy these titles. If you would like to find out about more historical fiction, or books from any genre, request your own personalized book list on our My Next Read page.
Stay Informed
When you subscribe to the blog, we will send you an e-mail when there are new updates on the site so you wouldn't miss them.
Comments
No comments made yet. Be the first to submit a comment