Plan the Perfect Garden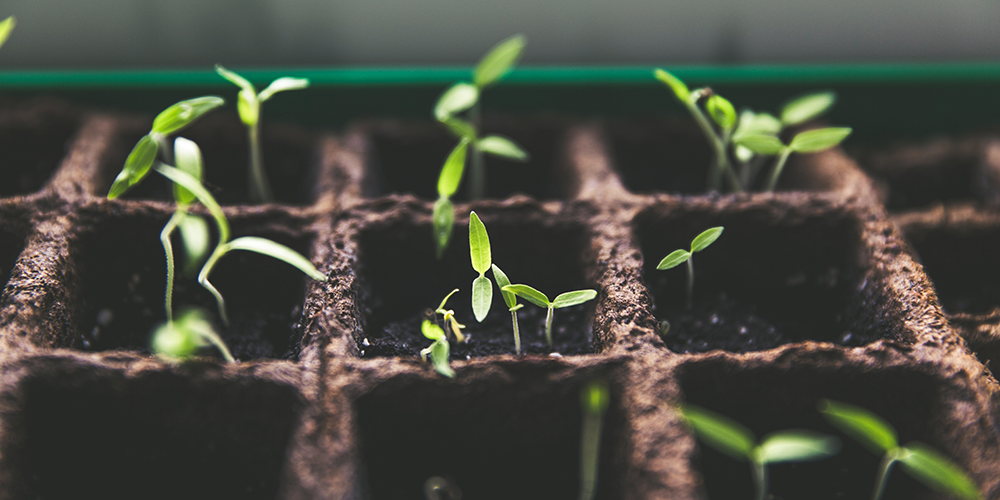 Hoping to grow your own food this summer? Or have perfect flower beds? Follow advice from experienced gardeners and start with a plan! It doesn't matter if this is your first attempt, or if your garden is on its 40th growing season—before you start digging, pick up a book or two for tips, techniques, and inspiration.
If you are hoping for a fantastic harvest:
The New Organic Grower: A Master's Manual of Tools and Techniques for the Home and Market Gardener by Eliot Coleman
Grow Something Different to Eat by Matthew Biggs
The Foodscape Revolution: Finding a Better Way to Make Space for Food and Beauty in Your Garden by Brie Arthur
If you would like your yard to be the envy of the neighborhood:
The Beautiful Edible Garden: Design a Stylish Outdoor Space Using Vegetables, Fruits, and Herbs by Leslie Bennett
Garden Renovation: Transform Your Yard into the Garden of Your Dreams by Bobbie Schwartz
Twilight Garden: A Guide to Enjoying Your Garden in the Evening Hours by Lia Leendertz
If you've struggled to keep plants alive:
The Beginner's Guide to Starting a Garden: 326 Fast, Easy, Affordable Ways to Transform Your Yard, One Project at a Time by Sally Roth
What's Wrong with My Vegetable Garden?: 100% Organic Solutions for all Your Vegetables, from Artichokes to Zucchini by David C. Deardorff
Beginner Gardening Step by Step by DK Publishing
If all you have is a sunny window:
Countertop Gardens: Easily Grow Kitchen Edibles Indoors for Year-Round Enjoyment by Shelley Levis
Indoor Edible Garden by Zia Allaway
Indoor Kitchen Gardening: Turn Your Home into a Year-Round Vegetable Garden by Elizabeth Millard (ebook only)
If you have young gardeners helping you:
Gardening Lab for Kids: 52 Fun Experiments to Learn, Grow, Harvest, Make, Play, and Enjoy Your Garden by Renata Fossen Brown
The Nitty-Gritty Gardening Book: Fun Projects for All Seasons by Kari A. Cornell
The Best-Ever Step-by-Step Kid's First Gardening: Fantastic Gardening Ideas for 5-12 Year Olds, from Growing Fruit and Vegetables and Fun with Flowers to Wildlife Gardening and Outdoor Crafts by Jenny Hendy
Stay Informed
When you subscribe to the blog, we will send you an e-mail when there are new updates on the site so you wouldn't miss them.
Comments
1
This is really a great little bibliography!