Celebrate Black History Month at the Library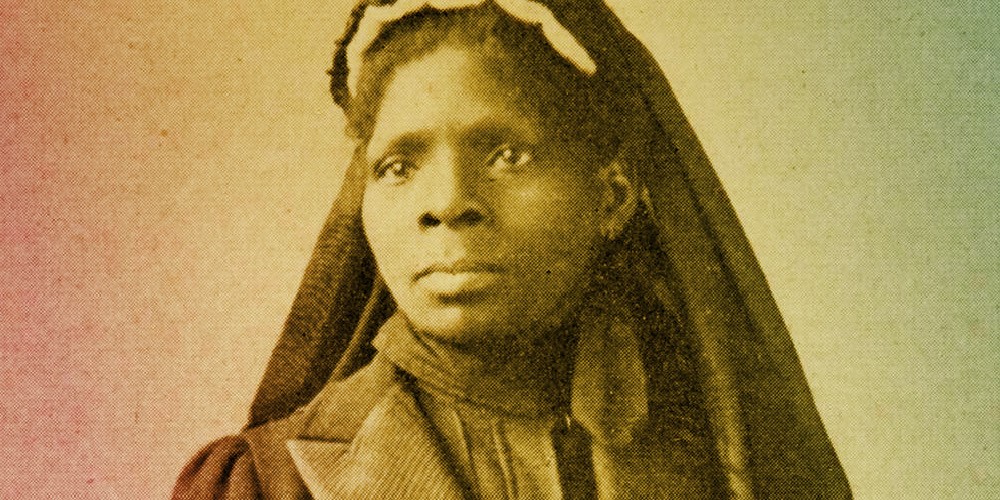 To celebrate Black History Month, we have a great schedule of lectures and workshops! Learn about local history-makers like Susie King Taylor, how black music has evolved over the years from classical to Hip Hop, and how to get started with African American genealogy.
Stars for Freedom: Hollywood, Black Celebrities, and the Civil Rights Movement
Tuckahoe Library
Tuesday, February 5, 7:00 pm
Emilie Raymond, professor of history at Virginia Commonwealth University, will discuss her book Stars for Freedom about the civil rights movement and black celebrities. Focusing on the "Leading Six" trailblazers - Harry Belafonte, Ossie Davis, Ruby Dee, Sammy Davis, Jr., Dick Gregory, and Sidney Poitier - Raymond reveals how they not only advanced the civil rights movement in front of the cameras, but also worked tirelessly behind the scenes, raising money for Martin Luther King, Jr.'s legal defense, leading membership drives for the NAACP, and personally engaging with workaday activists to boost morale. This program is part of the Humanities Research Center's Meet VCU Authors Series.
Susie King Taylor's Civil War
North Park Library
Thursday, February 7, 6:30 pm
This presentation given by The American Civil War Museum tells of Susie King Taylor, the only African-American woman to publish a memoir about her wartime experiences with the army. A former slave, educated in secret, Taylor served as a teacher, laundress, and nurse with the 33rd United States Colored Troops.
Recomposing the Greatest Works of Black History: A Writing Workshop
Fairfield Library
Thursdays, February 7, 14, and 21, 7:00 pm
Read and examine famous poems, such as Maya Angelou's Phenomenal Woman, and then create your version in the same style. This writing workshop will be facilitated by Paula Gillison, of PGAtistry RVA, a young black poet and author doing life unconventionally. Registration required.
African American Research at the Library of Virginia: Genealogy to 1870
Sandston Library
Saturday, February 9, 10:30 am
Learn about the methods and resources for African American genealogy prior to the end of the Civil War such as the ways of determining whether an individual was enslaved or free and what types of records will be useful for further research. The lecture by Reference Archivist Cara Griggs will focus on the Library of Virginia's collections including cohabitation registers, free Negro registers and lists, wills, deeds, and tax records as well as selected federal records that can be accessed through its databases.
Once Upon a Shrine: Stories from an Unusual Field Site
Fairfield Library
Tuesday, February 12, 2:00 pm
As part of a multi-country project exploring spiritual experiences in different religions and cultures, Dr. Vivian Dzokoto, Associate Professor of African American Studies at Virginia Commonwealth University, interviewed traditional priests at the shrines of African deities in rural Ghana during the summer of 2017. This talk is a reflection on what she observed there. This program is part of the Humanities Research Center's Meet VCU Authors Series.
VMFA Presents "Henry Box Brown: Famous Fugitive, Trans-Atlantic Performer"
Twin Hickory Library
Tuesday, February 12, 6:30 pm
Henry Brown escaped from slavery by shipping himself in a box from Richmond to Philadelphia. This bold feat was only the first act of a remarkable career. "Resurrected" from the box as Henry Box Brown, he appeared at antislavery meetings as a singer and speaker. Trace this remarkable journey with Jeffrey Ruggles, former Curator of Prints and Photographs, Virginia Historical Society, and author of The Unboxing of Henry Brown. This program has been organized by the Virginia Museum of Fine Arts and is supported, in part, by the Paul Mellon Endowment and the Jean Stafford Camp Memorial Fund.
The Evolution of Black Music: Celebrating Black History Month
Varina Library
Saturday, February 23, 2:00pm
Black music has evolved over the years from classical to jazz to swing to Motown all the way down to Hip Hop. Thanks to West African roots, the musical culture has dominated our mainstream society. Join us as we take a journey through musical history with our presenter Kerwyn Phillip of Ndugu Business Leadership Academy. At the end of the presentation, join us for a featured craft activity for kids of all ages.
We are also hosting film screenings, storytimes, and book discussions. Check our events calendar for more.
Stay Informed
When you subscribe to the blog, we will send you an e-mail when there are new updates on the site so you wouldn't miss them.
Comments
No comments made yet. Be the first to submit a comment