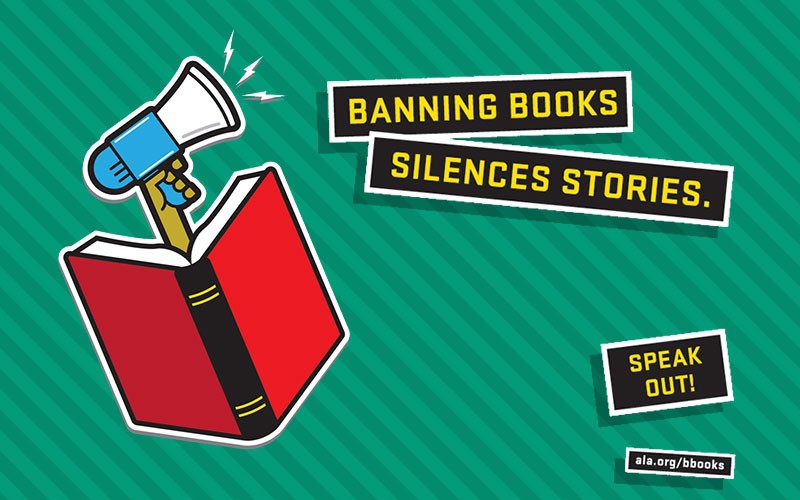 Books with difficult subjects or different viewpoints are often challenged or requested to be removed from libraries, which is a form of censorship. We believe that it is important to provide access to challenged books to protect our community's right to intellectual freedom, to resist censorship, and because calls for censorship and the resultant restriction of intellectual freedom often has an outsized impact on marginalized members of our community.
"Banned Books Week draws national attention to the harms of censorship. The books featured during Banned Books Week have all been targeted for removal or restrictions in libraries and schools. While books have been and continue to be banned, part of the Banned Books Week celebration is the fact that, in a majority of cases, the books have remained available." - American Library Association
The Top Ten Most Challenged Books from 2017 from the American Library Association:
Thirteen Reasons Why by Jay Asher
The Absolutely True Diary of a Part-Time Indian by Sherman Alexie
Drama by Raina Telgemeier
The Kite Runner by Khaled Hosseini
George by Alex Gino
Sex is a Funny Word by Cory Silverberg, Illustrated by Fiona Smyth
To Kill a Mockingbird by Harper Lee
The Hate U Give by Angie Thomas
And Tango Makes Three by Peter Parnell and Justin Richardson, Illustrated by Henry Cole
I Am Jazz by Jessica Herthel and Jazz Jennings, Illustrated by Shelagh McNicholas
This week, celebrate your freedom to read and pick up something that someone else has challenged in the past!